Our mission and vision statements
Our school, being a member of the International Baccalaureate Organization, shares the IB's approach towards preparing and educating curious, smart, environment-friendly students, who aim to create a safe world, understand and cherish their own culture and history while also respecting other cultures and histories, and who are able to formulate their own, independent position in life, while recognising themselves as belonging to a greater social whole and using effectively the knowledge they have gained in order to achieve success in a dynamic modern world.
In our day-to-day school practice, consistently with the above aims and applying (and developing) international educational standards, we assess our students based on sets of objective criteria, promoting the stimulating features or criterial assessment through a process of interaction between students, parents and the School. The School's educational programme encourages such personal qualities in its students as openness, curiosity, empathy, an active mindset and a thirst for constant self-development.
Our strategy
The School's processes and strategy are driven by seven principles:
Motivation: we aim to create a better world through education.
Worldwide thinking: we encourage and respect diversity and cultural awareness.
Quality: we are proud of our reputation for excellence.
Participation: both students and parents are able to receive as much information as is required about the educational process and influence relevant decisions.
Inclusion: we aim to create an environment where every student realises their potential and develops their individual talents.
Partnership: we achieve goals, working towards them as a team.
Leadership: we are at the forefront of educational innovation and value our teachers' expertise and creative thinking.
School is working towards achieving these principles, integrating:
Russian educational system traditions with the best European educational system practices. It involves learning several foreign languages, learning cultural, linguistic courses, learning different subjects in English. International learning materials and software is used in the educational process. School teachers constantly develop, finishing different courses in the schools abroad, attending IB conferences and seminars.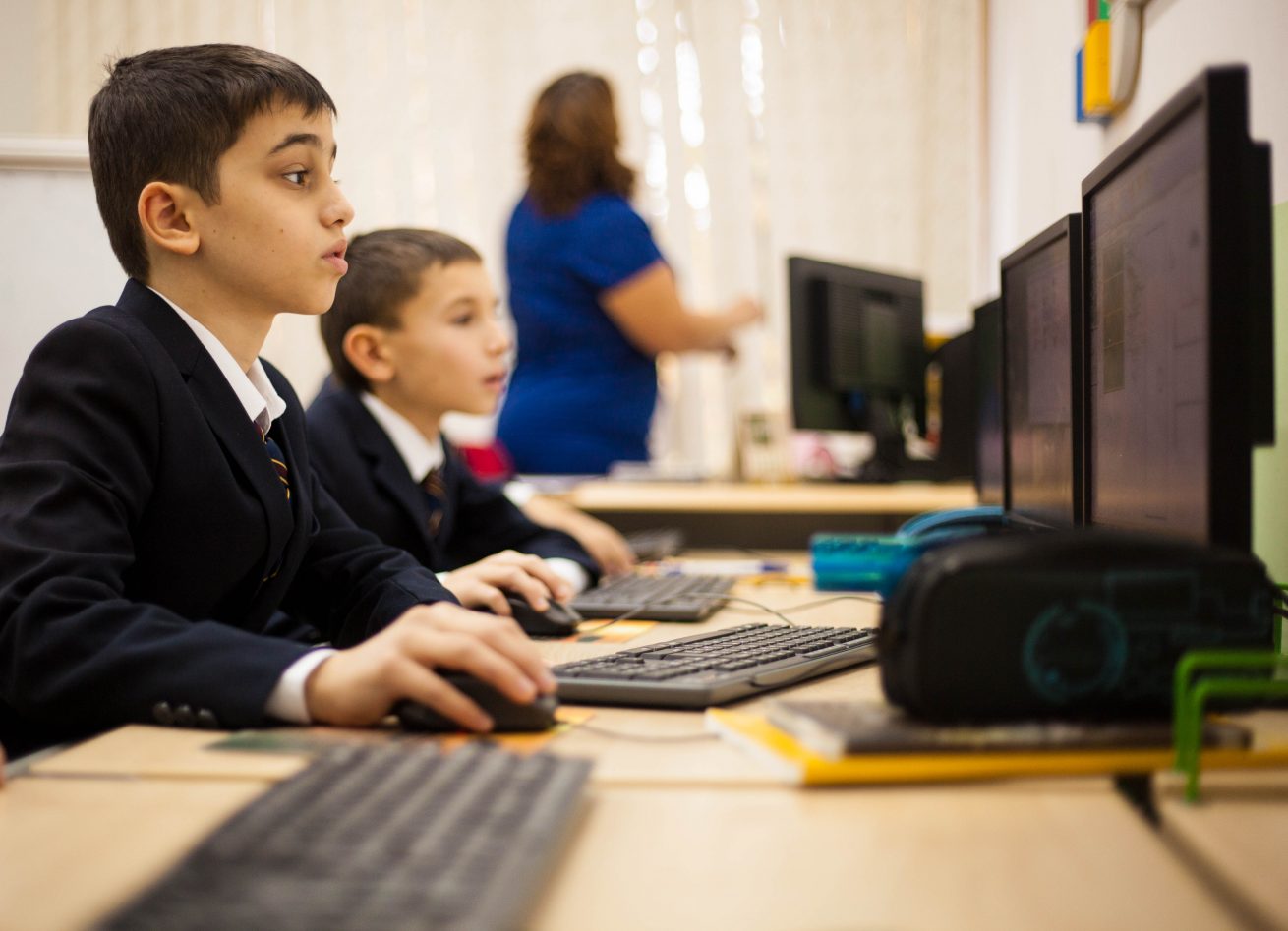 Our school assists in completing educational programs and enrolling in the universities, creating individual educational plans, working with universities' employees, organising special extracurricular activities. Individual project and scientific activities are carried out so as to prepare our students for university education.
LEARN MORE ABOUT US AT THE PERSONAL MEETING WITH OUR HEAD
Education principles, aimed at transmitting prepared knowledge and skills from the teacher to the student is not actual in the current world. We aim to prepare the students to gain, analyze and combine information themselves, solve theoretical and practical tasks using their creative thinking.